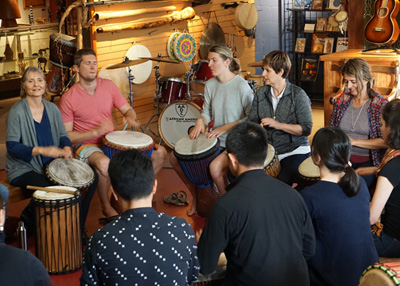 Magical Drums at Motherland Music
Sundays, 2:30 - 4:00 pm (not on March 3rd)
Ready to drum? Come to Motherland Music and learn to play African rhythms on djembe and bass drums. Learn new rhythms, how to improvise and sync with others. No prior skills needed. Bring a friend and enjoy playing together. Drumming in groups is fun! Groups have power, they give you a tribal experience and you are supported by the common beat. You learn rhythms from Ghana, Senegal and Guinea and enter a world beyond words. At Motherland Music, 601 W Eucalyptus Ave., Inglewood, CA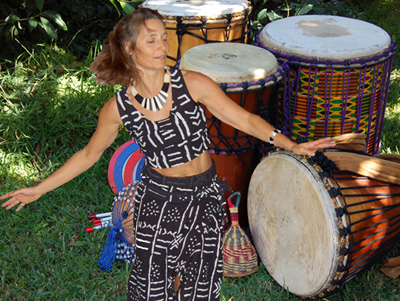 Time to Dance!
Sunday, March 3rd, 4:00 - 5:30 pm
Freeform Dance Event: "Disappearing into Joy"
Are you ready to dance?
Let's enjoy some great music from around the world! Learn some awesome Jazz dance and Afro moves or dance to your own liking. Pashyo brings her music collection of African, Bollywood, Oriental and European music hits and will sample some live drumming. Let's move!
By donation.
7377 Santa Monica Blvd, West Hollywood, CA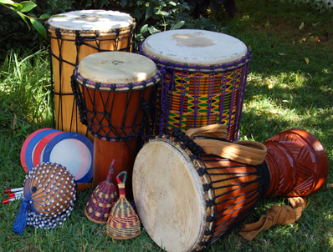 Magical Drums Book and Videos
After teaching African drumming classes for many years I decided to write it all down for my students. Now 20 years later this original manual has grown into an instructional drumming book with accompanying videos to show you how to play those fantastic African rhythms.
- 100 Rhythm patterns for djembes, dunduns and congas - Video clips for all rhythms - Learn about African drums, good sounds, good timing! Learn more about Book and Video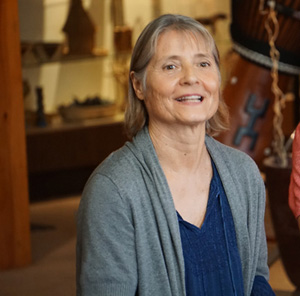 Drumming with Pashyo
Drumming is an ancient medicine that has been used by indigenous cultures around the world to transform depression, stress and other difficult emotions into bliss and ecstasy. Drumming in groups allows us to connect with other like-minded people, forget our problems and express our creativity. While we learn African rhythms and master the fundamentals of music, we acquire a skill that we can take home and keep enjoying.
* Workshops * Private Lessons * Events *
Pashyo is originally from Vienna. She professionally trained as a dancer, singer and drummer and has been teaching and performing most of her life. By overcoming her own shyness and rhythmical difficulties she has become a skillful and compassionate teacher.